OUR ROOMS
The real wealth is to be here …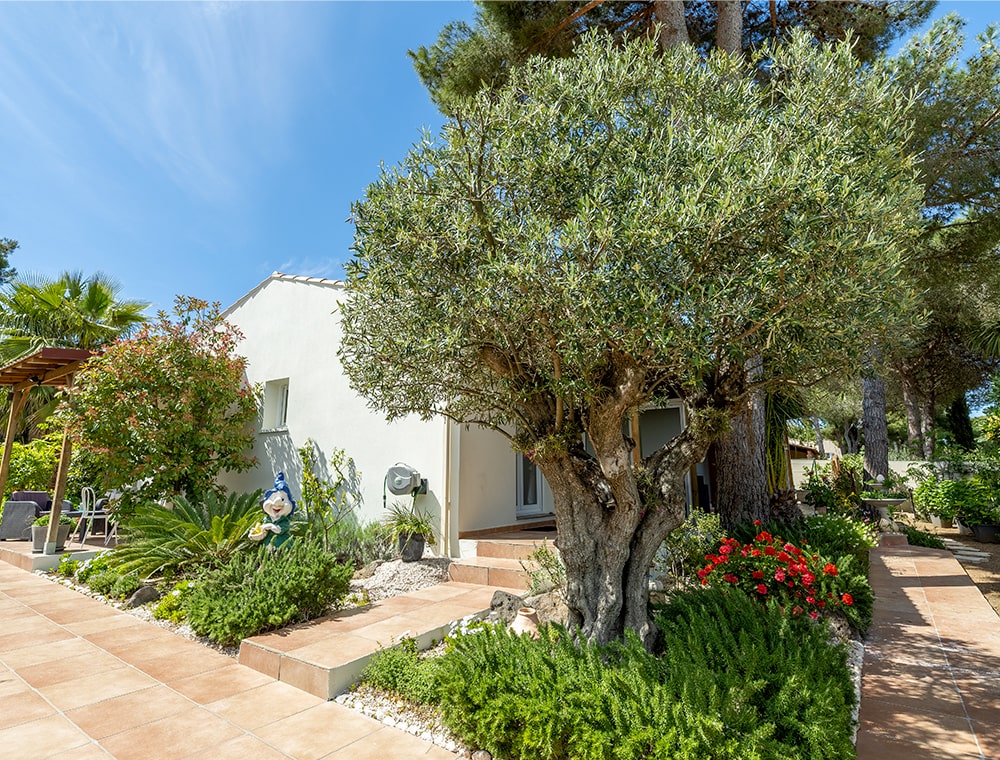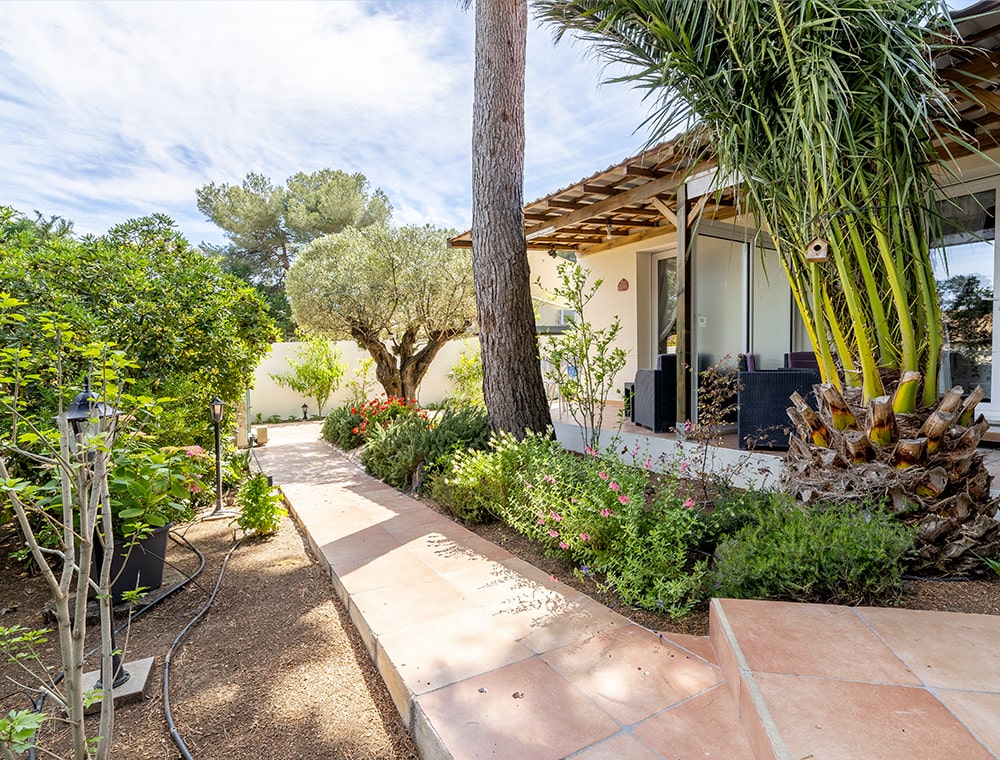 Not far from the Mediterranean sea, each of the three guest rooms of La Villa de l'Olivier can accommodate two people. In Cap d'Agde, the sun shines all year round, which is why all our rooms are air-conditioned, so that you enjoy a comfortable night's sleep.
A bathroom and toilet complete the comfort of these charming rooms, also equipped with a television and WIFI.
At La Villa de l'Olivier, a family spirit has influenced the decoration. As well as the bedlinens which bear their own history and are all hand-embroidered, each room is named after one of our children, the decor inspired by their personality: Sabine, Géraldine and Marco.
Each affords an independent entrance and a private terrace at garden level equipped with garden furniture where you can relax in peace after a day at the beach or visiting the Hérault valley. Breakfast can be served here, on request, in fine weather. Our guest rooms also have direct access to the garden, the swimming pool and the balneo.